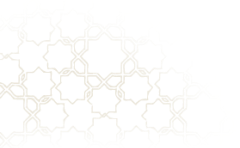 Aloe vera make up removers for your beauty routine
Removing makeup is essential if you want to keep a beautiful skin and a unified complexion.
For all skin types
Creamy milk that glides over heavily made-up skin and eyes for soft skin.
All skin types, make-up remover
Gently removes makeup, promotes cell renewal
The need to remove makeup every day
It is essential to remove makeup and clean your face every night to have a glowing skin and a fresh complexion. Makeup removal must be an integral part of the beauty routine. In fact, poorly cleaned skin will become clogged and imperfections will appear, the complexion becomes dull. Using a make-up remover is a must for taking care of yourself.
There are different products to remove your makeup safely, such as facial milk, micellar water, oil, cleanser that comes in the form of a gel or a foam. After your makeup removed, you can apply an eye contour, a serum and a moisturizer to perfect your complexion.
Skin care for face to remove makeup effectively
The "Micellar cleansing water" makeup remover from the range Les Sens de Marrakech is a cleansing water that is composed of rose water, prickly pear seed oil, argan and aloe vera extracts. It perfectly removes all traces of makeup while gently. This is especially important for sensitive skin. And this face cleanser cleanses the skin deeply without aggressing it. It is applied morning and evening on a cotton and is rinsed with clear water. It is a make-up remover which is appropriate for all the skins even the most delicate.
The "Cleansing milk" of the same range can remove all traces of makeup, it is suitable for the most sensitive skin. After using it, the face is clean and the skin is preserved. It is composed of date extracts, argan and sweet almond oils, shea butter and mango. Once applied with a cotton pad on the skin, it should be rinsed with water.