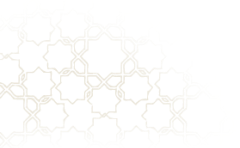 A complete care for the eyes and lips
For a firmer skin, do not exclude your eyes and lips from your daily routine by applying Les Sens de Marrakech cream and lip balm.
Fights effectively against wrinkles and crow's feet
The eye contour is revived and regains more elasticity
The importance of a daily eye cream application
A natural eye contour gel cream must be applied morning and evening, it helps to smooth wrinkles and fine lines and brings radiance to the eye. The skin under the eyes is fragile and must be preserved. Some eye contours have anti-fatigue properties.
The eye contour cream of the brand Les Sens de Marrakech brings light to the eye, it is easy to use and helps to slow down the appearance of wrinkles. It should be applied before the serum at the level of the bony part below the eye and not at the lever of the lower lashes.
Lip balm for radiance and beauty
The use of a natural lip balm is necessary, it helps to nourish the lips and restore their radiance. The lip balms should be applied several times a day and not only when the lips are dry, they will help fight chapped lips especially in winter. The lip balm also ensures a better resistance to lipstick, indeed it allows to fix the color and extend its intensity.
The Lip Balm "Lips to love" Les Sens de Marrakech is a nourishing balm that protects the lips against external aggressions such as cold, wind or heat. It is composed of three butters and three vegetable oils.
The lip balm "Lips to love" also works as lip plumper. Thanks to its assets, it helps fragile lips look younger and smoother. Its minty effect also gives a fresh touch to the lips.
These facial treatments must be adopted by every woman, to help them take care of their beauty.