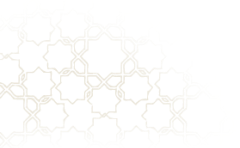 Privacy policy
The legal notice informs you of the use we make of personal data collected via our website.
Les Sens de Marrakech are committed to protect and respect your privacy in accordance with the rules on the protection of personal data, such as those from the Community Directive 95/46 / EC as amended. Our Privacy Policy applies to any visitor or customer over the age of 18 who uses our website and / or participates in our Customer Information Program.
Our privacy policy may change at any time. Please check regularly for the latest updates to our privacy policy.
Information we collect:
We may collect the following personal data about you:
Family name, first name, gender
Phone number
Birth date
E-mail adress
Billing and Delivery Addresses
Login and password when you open a customer account
Shipping activity and product purchases
This personal data is collected in the following cases:
You buy products on our website
You open a customer or partner account on our website
You subscribe to our newsletter
You access and browse our website
Use of your personal data:
We use information about you as follows:
To undertake commercial activities, including the sending of newsletters related to « Les Sens de Marrakech ».
To provide you with access to your customer account and your cart
To order via our website
Storage of your personal data:
The website and personal data collected about you are stored on a server located in France.
Newsletter Preferences:
You can subscribe to our newsletters at any time, or unsubscribe, and change the nature of the newsletters you want to receive.
Cookies :
Our website uses cookies to collect information. Cookies are data files placed on a computer, mobile or any device (such as smart phones or tablets) when you browse our websites.
Cookies can have many uses, including, without limitation, remembering you, following your visits and activities on our website. They also help us provide you with a better, more personalized service.
Basic cookies:
These cookies are always active and are necessary for the proper functioning of the website. They include cookies to remember your visit to the site during a session, or, if you wish, from session to session. They participate in the operation of the shopping cart and the purchase process, and help you in case of security problems and to comply with regulations.
Functional and performance-related cookies:
These analysis cookies allow us to improve the ergonomics of the website by anonymously analyzing the use of visitors. They also allow us to identify products "The Senses of Marrakech" that we can recommend you.
In some cases, these cookies improve the processing speed of your requests. Cookies can slow down the site and limit the relevance of the recommendations. It can also prevent you from sharing on social networks such as Facebook or Twitter.
Security :
All information you provide to us is stored on our secure server. All payment transactions processed by our trusted third party provider or us will be encrypted with SSL technology. We do not store financial data (credit or debit card numbers) on our system. They are only used by our payment service provider, for the completion of your payment.
Unfortunately, the transmission of information via the internet or over mobile networks is not entirely secure. Although we do our best to protect your personal data, we can not guarantee the security of your data transmitted to sites or mobile networks; any transmission is at your own risk. Once we have received your information, we use strict procedures and security features to try to prevent unauthorized access.
We recommend the following security measures to improve online security:
Do not share your passwords with anyone.
When you create a password, do not use dictionary words, your name, your e-mail address, or any other personal data that can easily be obtained. Change your password frequently.
Avoid using the same password for multiple online accounts.
Your rights:
You can :
Have access to your personal data;
Update and correct your personal data at any time;
Request that any errors about you be corrected;
Request that your personal data be deleted from our database;
Ask us that your personal data are not used for commercial purposes;
You unsubscribe commercial communications such as newsletters.
To exercise your rights, contact us at this address: contact@lessensdemarrakech.com
Contacts :
You can contact us at this address: contact@lessensdemarrakech.com or via our accessible online form here.