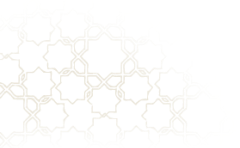 Cookies policy
What is a cookie? A cookie stores a sequence of information that can be used for a subsequent connection. Some of these cookies are important for accessing certain functions of a site.
Other cookies are considered practical for the visitor: they securely save the username, store information about a form, the contents of your shopping cart, access your personal information for example. Cookies mean that every time you visit a website, you do not need to enter the same information again.
Why use a cookie?
To optimize your browsing on the Internet, to make it more pleasant without worrying about entering the same information every time, we wanted to use cookies. In addition, when you want to order, the contents of your cart will stay in memory so you do not have to re-enter all the information. Performance and navigation on our site will be better.
How to manage my cookies?
You may at any time, allow, limit or prohibit cookies.
It is important to know that any setting will be able to modify your browsing on the Internet and your conditions of access on certain services requiring the use of cookies. If you choose to disable cookies, your username and password will no longer be saved on any website.
How to disable my cookies?
You must set your Internet browser (Internet Explorer TM, Firefox TM, Safari TM, Google Chrome TM, ...) to disable cookies.
The configuration of each browser is different, we invite you to consult the help menu of your browser.
You will find below with the main browsers the procedure to follow to refuse cookies.
Chrome
In the Chrome menu, select « Settings »
View advanced settings
Go to « Confidentiality »
Click on « Content Settings»
In the "Cookies" section (first paragraph), check the box « Block cookies and third-party site data»
Save the changes by clicking « OK»
Firefox
In the Firefox menu, go to « Tools » and then « Options»
On the « Privacy » tab, tick the box « Accept cookies»
For the « Accept third-party cookies » setting, select « Never»
Save the changes by clicking « OK »
Internet Explorer
In the Internet Explorer menu, go to « Internet Options»
In the « Privacy » tab, click on the « Advanced » button
Accept internal cookies, refuse third-party cookies
Save the changes by clicking « OK »
Safari
In the Safari menu, select « Preferences»
In the window that opened, go to the « Security » tab»
Alternatively, « Accept cookies », select « From only sites I visit»