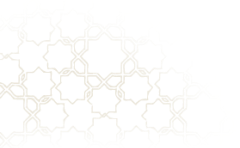 Moroccan scrub, your best ally for a perfect skin
Add a scrub time Les Sens de Marrakech to your beauty ritual for a smoother skin with less impurities. Try out our Moroccan scrub routine.
Argan oil care for dry and sensitive skin
Exfoliating mask with argan and dates
Lightening scrub
Facial scrub with argan, prickly pear oil and aloe vera
Gentle exfoliator, luxurious cleansing
Reveals your natural radiance for a fresh, revitalised complexion
The ritual care of women in Marrakech ...
Which woman does not dream of having a beautiful skin? To refine her skin texture and eliminate imperfections, nothing like performing regular face scrubs. Moroccan women are followers of this type of care that combines effectively with the hammam. The latter makes it possible to open the pores of the skin and thus allows all the benefits of the face scrub to have its effect on the skin. It is a true ritual lavished among them for hundreds of years, from generation to generation ... It is a beauty secret that they share today and that is very effective when used regularly. And it is never done without the most famous Argan. It can be in many form: lotion, oil, but also, our favorite, argan face scrub.
Moroccan scrubs are the best way to naturally brighten your complexion
To take care of the skin of your face, performing a face scrub once or twice a week allows you to clean it thoroughly by removing impurities and pollution accumulated daily. No more black spots and imperfections, the small grains contained in this care illuminate the skin almost instantly. In addition to a rejuvenating face mask with one of your face care, the scrub is a beauty routine that must be used regularly, two to three times a week maximum. The ideal is to perform these types of face care in the evening, to let your skin rest and recharge at night.
Unquestionably essential in the women's beauty kit, like any face mask, the face scrub is a true friend at the end of the summer because it allows to prolong the radiance of the tan skin by eliminating all the dead skin that dull your complexion and gives you gray mine. So do not be afraid to use this face scrub as your new beauty ally!
Use either the Pure melting Scrub or the Summer Glow Mask Scrub.