Description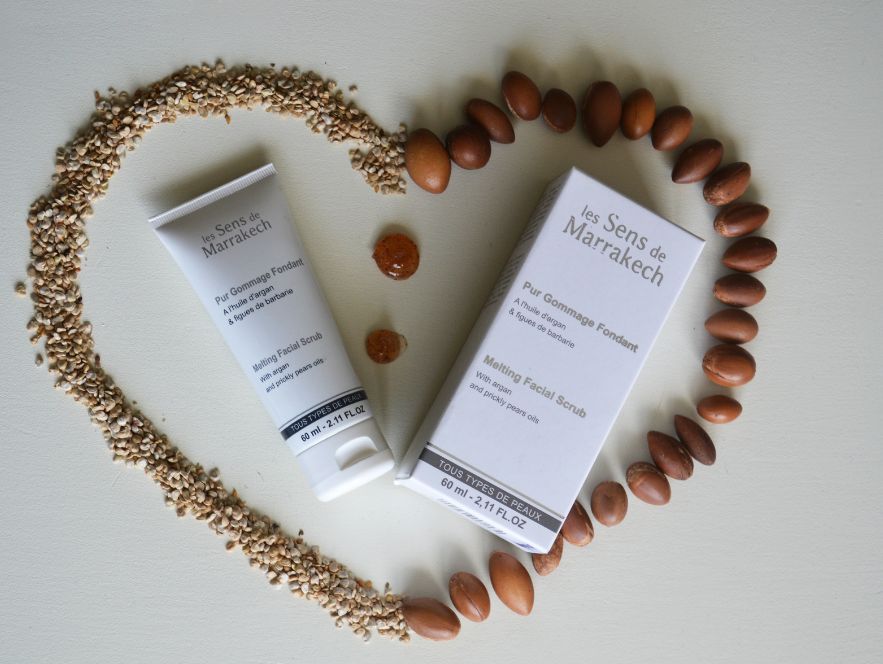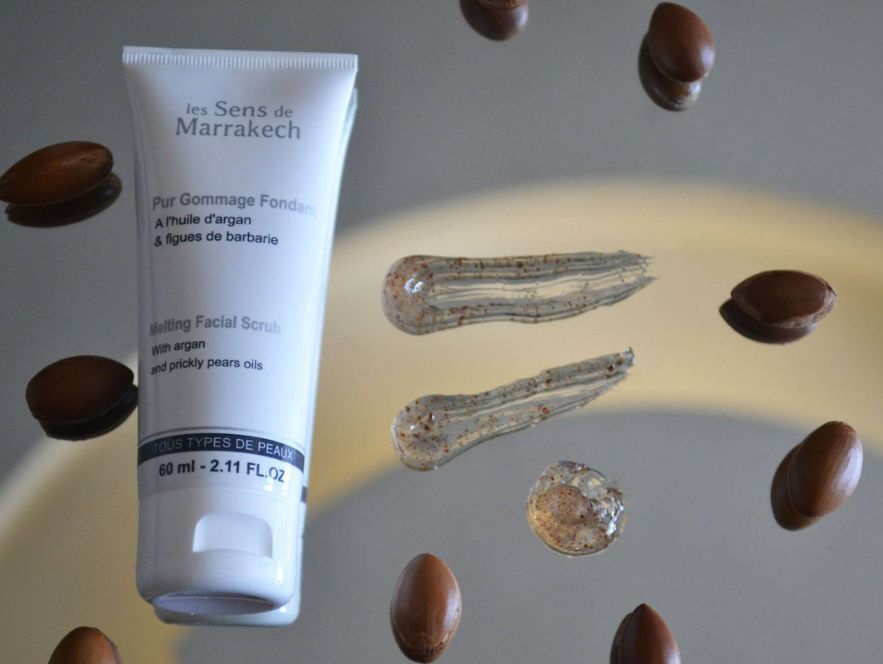 Compositions & ingredients
Aloe Vera extract:
Protects and rebalances the skin's pH. Moisturizes and nourishes by providing the skin with vitamins and minerals essential to cellular metabolism. Fight against inflammation. Forms a protective and refreshing barrier, has a strong moisturizing power.
Walnut shell powder:
Very effective exfoliant, deeply cleanses the skin, easily removes impurities and dead cells.
Argan powder:
Anti-spots, anti-wrinkle, healing, antioxidant.
Jojoba powder:
Natural exfoliant for a micro peeling. Eliminates dead cells and impurities. Allows gentle and non-aggressive exfoliation. Gently purifies the skin.
Argan oil:
Emblematic and endemic oil of Morocco. Rich in unsaturated fatty acids (approx. 90%), in vitamins A (improves skin elasticity) and B, D and E (accelerates cell repair)
Phytosterols:
Firming, softening, Antioxidant, anti-aging: neutralizes free radicals; Extremely nourishing, healing and protective. A real treasure for the skin.
Prickly pear seed oil
: Exceptional anti-oxidant, it plays a protective role against the free radicals responsible for skin aging and it maintains the suppleness and tone of the skin thanks to its richness in vitamin E, Omega-6 and Sterols.
Glycerin:
Captures water. Moisturizes, softens and softens the skin. It ensures the continuity of hydration by forming a barrier on the epidermis against external aggressions such as cold, wind and pollution. It has surfactant properties that smooth the skin, maintaining a constant level of hydration.
99.6% natural ingredients.INGREDIENTS :
Caprylic/capric triglyceride, glycerin, aqua, sucrose laurate, argania spinosa shell powder, sucrose palmitate, argania spinosa kernel oil, opuntia ficus-indica seed oil, aloe barbadensis leaf juice powder, sucrose dilaurate, sucrose dipalmitate, sucrose stearate, sucrose distearate, parfum
Ingredients
Natural Argan

A flagship ingredient at Les Sens de Marrakech, cosmetic argan oil is used in 90% of our facial and body products.

Discover

Aloe vera

It shoots, it stings, it is sometimes red and especially unpleasant, it is the daily life of a sensitive skin. That is where Aloe Vera comes in. Aloe vera is a plant from the desert plains that has a fabulous juice. It soothes, softens and can fight against all forms of irritation.

Discover

Prickly Pears

Prickly pear seed oil is a treasure. Seed extract found in cactus fruits, it takes more than 10 000 fruits to get 1 liter of seed oil.

Discover
Advice
Composed of prickly pear seed oil, aloe vera and argan oil, this scrub to be used once or twice a week gently exfoliates thanks to micro vegetable particles of argan and jojoba. Perfect for asphyxiated, dull, lackluster skin.
Our customer(s) share their opinion
You too can make your voice heard. Your opinion counts !
For each review left, you will receive 30 points, wich 1.40€ loyalty discount!
You might also like
Makes the skin more radiant and glowing
Absorbent, soothing and softening mask
Ideal for combination and oily skin
Regulates excess pollution and sebum
The T-zone of the face regains balance and strength
Ideal for combination or oily skin