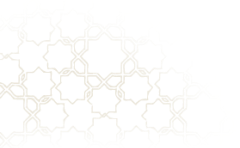 Where to buy argan oil?
Find the best natural oils and serums like pure argan oil here. And make the most of its benefits and actions.
Prickly pear oil for mature skin
Real rejuvenation cure, boosts cell renewal
Revitalizes the skin and hair
100% natural argan oil without additives rich in vitamin E and antioxidants
The usefulness of argan oil in a serum form
A serum has several benefits: to correct imperfections, anti-aging, matify the skin, restore radiance to the skin or provide hydration. This is the case of the pure argan oil for face. Les Sens de Marrakech serum reinforces the virtues of a moisturizing treatment. It is intended to prepare the skin to receive the care.
It has a fluid texture and is lighter than a cream, it penetrates quickly. Some serums are to be mixed directly with the day cream. That is the case for example with the prickly pear seed oil. The serum should be applied once the skin is cleansed in addition to a facial care.
The different types of oils we have
The pure argan oil serum of Les Sens de Marrakech is composed of a 100% natural argan oil that will help soften the skin and hair. This serum will help fight the aging of the skin thanks to its antioxidant properties. This pure argan oil will naturally soothe, moisturize and restructure the skin.
You can also use this serum on the ends of the hair by letting it sit for 30 minutes before shampooing, so the hair will regain shine and suppleness.
The beauty product of Les Sens de Marrakesh: prickly pear seed oil from Morocco can also be used as a serum. The prickly pear seeds oil nourishes the skin and helps tone it with its essential fatty acids and the presence of antioxidant vitamin E.