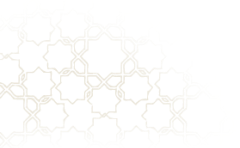 Terms of delivery and return
Here are the rates and conditions for returning one or more Les Sens de Marrakech products
Geographic zone

Delivery method

Delivery time

Delivery charges incl. VAT

Free delivery from

Metropolitan France &
Monaco

Mondial Relay (relay point)

---

Colissimo

3 business days

---

2 business days

5,40€

---

From 6,25€

45€ of purchase

---

60€ of purchase

Andorre

Colissimo

2 business days

From 6,25€

60€ of purchase

United Kingdom

DHL

---

Colissimo

2 to 3 days

---

5 to 7 days

Available on request

---

From 10€

No free delivery

---

90€ of purchase

Austria, Belgium, Bulgaria, Croatia, Cyprus, Czech Republic, Denmark, Estonia, Finland, Germany, Greece, Hungary, Ireland, Italy, Liechtenstein, Lithuania, Latvia, Luxembourg, Malta, Netherlands, Poland, Portugal, Romania, San Marino, Slovakia, Slovenia, Spain, Sweden, Switzerland, Vatican City

DHL

---

Colissimo

2 to 3 days

---

5 to 7 days

Available on request

---

From 7,90€

No free delivery

---

130€ of purchase

Armenia, Albania, Azerbaijan, Belarus, Bosnia-Herzegovina, Canada, Georgia, Iceland, Japan, Kuwait, Macedonia, Mexico, Moldova, Montenegro, Norway, Oman, Qatar, Saudi Arabia, Serbia, Singapore, Thailand, Turkey, Ukraine, United Arab Emirates, USA.

DHL

2 to 4 days

Available on request

No free delivery

Guadeloupe, Martinique, French Guiana, Réunion, Mayotte, Saint-Pierre et Miquelon, Saint-Martin, Saint-Barthélémy, New Caledonia, French Polynesia, Wallis and Futuna, French Southern and Antarctic Territories.

DHL

---

Colissimo

5 to 7 days

---

Up to 20 days

Available on request

---

From 8,45€

No free delivery

---

150€ of purchase
Prices valid for parcels < 500g, subject to change according to weight. Maximum weight 5kg.
Return
You have a reflection period of fourteen (14) days from the date of delivery of the order, to return the product (s) ordered, without having to justify reasons or to pay penalties, with the exception of the return costs that are your responsibility.
To this end, you must complete a cancellation form (see below). We can also provide it on request at serviceclient@lessensdemarrakech.fr.
It will then be sent to the following address by registered mail with acknowledgment of receipt:
LES SENS DE MARRAKECH -ZAC SAINT ELOI 10, RUE EDOUARD BRANLY, 86000 POITIERS-France
Upon receipt we will acknowledge receipt of this request by sending an e-mail or letter.
You then have a period of 14 days to return to the same address above, the (s) product (s) full (s), unused, in its (their) original packaging intact and accompanied by their original packaging and the return slip and invoice. Failing the return of products within the time limit, the order is deemed final and no refund may occur, except as provided in these T & C.
We will refund the full amount paid. The refund is made according to the payment method you have used within a maximum period of fourteen (14) days after the exercise of your right of withdrawal, subject to compliance with the conditions mentioned in the GTC.
Reimbursement of this amount may, however, be deferred until the goods are returned.
The costs of returning the goods remain however the responsibility of the Buyer.
Cancellation form
Download the withdrawal form here and send it to: Les Sens de Marrakech - 12, Rue du Saulnois, 54250 Laxou-France.
- Delivery received on the (date) :
- Order number:
- Name of the consumer :
- Mail adress of the consumer
- Signature of the consumer (s):
- Date: