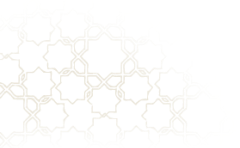 Prickly Pears
Prickly pear seed oil is a treasure. Seed extract found in cactus fruits, it takes more than 10 000 fruits to get 1 liter of seed oil.
Repairing concoction of the nails, with the argan oil
The nails become stronger and brighter
Magic concoction with shea butter, argan and prickly pear
Effectively repairs tired feet and heels
For all skin types
Creamy milk that glides over heavily made-up skin and eyes for soft skin.
Makes the skin more radiant and glowing
Absorbent, soothing and softening mask
Lightening scrub
Facial scrub with argan, prickly pear oil and aloe vera
Best seller, formula with prickly pear oil, special for mature skin
The skin regains its radiance and suppleness
The T-zone of the face regains balance and strength
Ideal for combination or oily skin
Prickly pear oil for mature skin
Real rejuvenation cure, boosts cell renewal
Rare and of exceptional quality in tocopherols (anti-oxidant) so precious to fight naturally against aging, it helps to repair and protect the cells of the surface of the skin. Extracted from the seeds of the fruit, this precious oil is full of virtues. It is particularly suitable for mature skin.
Prickly pears, a naturally powerful anti-aging
Prickly pear oil for face has high antioxidant and restorative qualities. It is formidable to fight naturally against wrinkles and premature aging of the skin. In addition to its high efficiency and its unique and valuable virtues, it has a light texture and low fat, which makes it easy to apply.
Rich in vitamin E and tocopherols, it is effective in the fight against free radicals, which age the skin. It also helps maintain the water flow of the epidermis, essential to reduce the appearance of wrinkles and maintain firmness and elasticity. A few drops of serum Prickly pears seed oil applied in circular massage on the entire face helps to delay the appearance of wrinkles on areas particularly subject to external aggression. By using this serum of prickly pear seed oil as a daily care in the evening before bedtime and in the morning before your age and wonder cream, you optimize the maintenance of your cells, your skin is protected.
The cream "Ages et Merveilles" made from prickly pear oil to which we have added hyaluronic acid is a rejuvenating bath for your face. Very quickly absorbed by the skin, without any greasy film, it helps to fight against free radicals thanks to the anti-oxidants necessary to fight against lines and wrinkles. Particularly recommended for anti-aging, prickly pear seed oil is used in all of our products for mature skin.
Discover our range of face products for mature skins with prickly pear seed oil, which is suitable for all skin types.