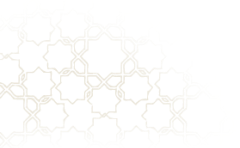 Ginger
Well known for its aphrodisiac properties, this general tonic of the body has many other qualities, often unknown, in the field of cosmetics: antiseptic and anti-inflammatory very useful against impurities in the skin.
Ideal for combination and oily skin
Regulates excess pollution and sebum
The T-zone of the face regains balance and strength
Ideal for combination or oily skin
Used in traditional medicine in Morocco, ginger has the reputation of being magical by its anti-inflammatory powers. The combination of its qualities with those of the tea tree with antibacterial virtues make them effective ingredients for skins weakened by sebum.
Unsuspected virtues of ginger in natural cosmetics
Originally from China and India, it has a privileged place in the traditional medicines of these two countries. The cultivation of this plant then gradually spread in all hot climates. In Morocco, it is used in cooking because of its many health benefits. It is especially a fresh juice, very appreciated for its spicy and subtly lemony taste but also for its antioxidant and energizing virtues. It is even said that it can revive the love flame ... Discover ginger anti aging.
In the field of cosmetics, ginger is particularly recommended for combination and oily skin, helping them to regain their natural balance. Mixed with the essential oil of tea tree, it regulates the excess of sebum and helps the skin to balance itself naturally. In addition to its ability to promote the elimination of toxins, this plant has interesting and draining properties to take care of oily skin.
Discover our products with ginger and tea tree to cleanse your oily or mixed skin. We particularly recommend the cream matte and pure gel or t zone gel that allows you to reduce the shine of your skin and give it a smooth and matte thanks also to the micro spheres that will be deposited from the application of the cream on your skin. As for the purifying mask in which we have added absorbent green clay, it purifies and clarifies the complexion for a healthier and purer skin.
Discover now our range of ginger body products, elaborated in the respect of the Nature and the traditions of Morocco.