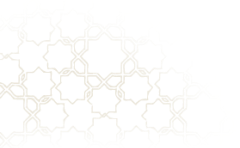 Patchouli
Patchouli exhales from its leaves an authentic, powerful and earthy scent. Synonym of absolute freedom, its fragrance from patchouli lotion and other cosmetics awakens the senses to better seduce them.
Skin, Aloe Vera Shower Gel
Ideal for all skin types, easy to apply
Scrub, Body
Exfoliates, softens and moisturizes the skin
Body, Shower oil
For a fast and efficient nutrition of the skin
Skin, Moisturizing milk
Provides optimal nutrition for dry to slightly dry skin
Body, Rich cream with argan and shea butter
Nourishes, repairs, protects and perfumes the skin
Body, Argan oil scented without rinsing
Ideal for moisturizing and softening dry skin
Bath accessory that gently exfoliates and cleanses
Hand woven glove containing pieces of soap
Soft soap with argan and shea butter
For a natural and traditional wash
A nice pouch with your scented products
The intoxicating and bewitching patchouli is there
Patchouli is used in cosmetics for its addictive scent. Note that the patchouli plant has no scent, it is only after a laboratory treatment that these molecules give off a woody and dry smell with smoky accents.
Patchouli lotion, a natural ally
Its centuries-old use on the Asian archipelagos has intrigued the rest of the world who discovered all the subtleties of the nineteenth century. A characteristic fragrance of the Orient, patchouli was once used in Morocco during family ceremonies to mark olfactory memories of these intense moments. This enigmatic and elusive patchouli fragrance is good for women, but men are also particularly fond of it to become totally addicted.
The depressive, anxiety and stress states that impact our daily lives too often can be comforted by products containing this intoxicating patchouli scent. Highly concentrated in argan oil, Sensuel oil patchouli oil gains even more virtues in massage to find relaxation and rest. For a daily use product or for the hands, patchouli hard soap cleanses and perfumes your skin.
To widen the range of patchouli products and to take care of your skin, we offer "Douche Ancestrale" Shower Gel or Patchouli body wash, a desert sand scrub, the famous hakkan glove for a double use scrub and wash, Sensual Oil Patchouli or Patchouli body oil to be used in the shower, "Lait D'Orient", a cream of Oriental delight which, in addition to the patchouli fragrance, combines argan and shea butter for a soft and velvety skin.
You will also find the patchouli fragrance in our best-selling interior scent Majestic amber where we have associated it with deep amber. So many sweet faculties in one scent make it an essential ally to re-harmonize a tired body!