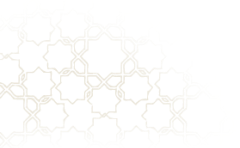 Verbena
Harvested in spring and late summer near Marrakech, lemon verbena soothes and refreshes. In Morocco, its exceptional verbena perfume earns it a nickname full of promises "The grass with enchantments".
Skin, Aloe vera shower gel
Ideal for all skin types, easy to apply
Scrub, Body
Exfoliates, softens and moisturizes the skin
Body, Shower oil
For a fast and efficient nutrition of the skin
Skin, Moisturizing milk with argan
Provides optimal nutrition for dry to slightly dry skin
Body, leave-in scented Argan oil
Ideal for moisturizing and softening dry skin
Hand care with argan oil
Effectively repairs tight and cracked hands
Bath accessory that gently exfoliates and cleanses
Hand woven glove containing pieces of soap
For a natural and traditional cleaning
Liquid soap with aloe vera
Soft soap with argan and shea butter
For a natural and traditional wash
Two essential verbena scented products in a bag
A personalized bag containing your favorite products
Box made in Marrakech containing a body milk, a soap and a hand cream
Nice box with the original scent of Marrakech
Morocco is one of the most productive countries of verbena. Originating from the Andean Cordillera and South America, this shrub has been used for more than four centuries as an ornamental, aromatic and medicinal plant around the Mediterranean basin.
The benefits of lemon verbena scent
In Morocco, it is notably grown around towns and villages in the Marrakech region. Traditionally, one extracts from its white or mauve flowers a verbena essential oil with the characteristic lemon scent, particularly pleasant and soothing for the senses, which gave it the nickname of lemongrass or fragrant verbena. It is this haunting scent that makes it possible to distinguish "the grass with the enchantments" of its Indian cousin with the smell much less pronounced.
Verbena is known for its invigorating properties, its scent allows you to relax and rest. Used in cosmetics for its bright fragrance and lemony scent, the scent of verbena adapts to all cravings. By entering the composition of our products, they will promote your well-being by plunging you on an olfactory journey. Refreshing, this plant can also be used in the composition of Ancestral shower gels Verbena or hard soaps Verbena very pleasant to use in summer.
Discover now on our website our natural and traditional cosmetics of Morocco.