Hey! buy this product and collect 2.66 Reward Points of worth €0.27
NEED HELP ?
For any beauty question (or other!) contact Pauline :
Description
For those who like to nourish their skin effectively and quickly.
After using your shower gel, apply the water care oil in circular massage on your wet and clean skin. Rinse and dry your skin. You can dress directly after without any feeling of fat. Check out the product application video below in the Video tab.
Compositions & ingredients
Argan oil: Soothes, moisturizes and restructures the skin naturally.
Sweet Almond Oil: Nourishes and preserves the skin from drying.
Refined sunflower oil: Rich in unsaturated fatty acids. Softens and stimulates the regeneration of the epidermis.
Castor oil: Relieves and strengthens damaged or very dry skin.
98 % natural ingredients

INGREDIENTS : Hélianthus annuus seed oil, octyldodecanol, argania spinosa kernel oil, ricinus communis seed oil, prunus amygdalus dulcis oil, caprylic/capric triglyceride, parfum, rosmarinus officinalis extract, tocopherol, soybean oil, lecithin, ascorbyl palmitate
Ingredients
Patchouli

Patchouli exhales from its leaves an authentic, powerful and earthy scent. Synonym of absolute freedom, its fragrance from patchouli lotion and other cosmetics awakens the senses to better seduce them.

Discover

Natural Argan

A flagship ingredient at Les Sens de Marrakech, cosmetic argan oil is used in 90% of our facial and body products.

Discover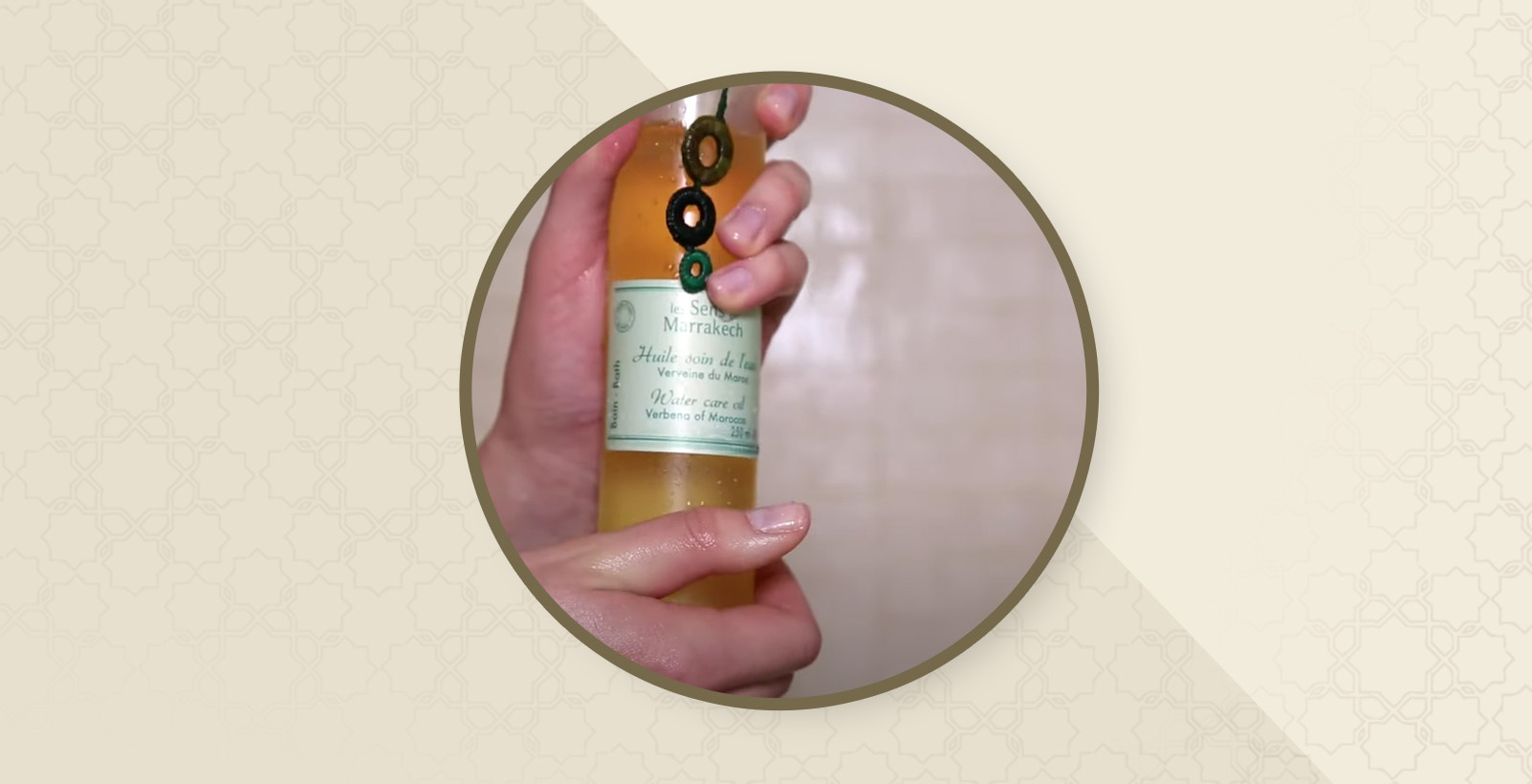 Our customer(s) share their opinion
Vous aussi, faites entendre votre voix. Votre avis compte !
You might also like
Scrub, Body
Exfoliates, softens and moisturizes the skin
Soft soap with argan and shea butter
For a natural and traditional wash
Bath accessory that gently exfoliates and cleanses
Hand woven glove containing pieces of soap