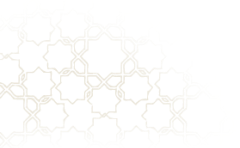 A nourished and hydrated body thanks to our nourishing products
Body care contributes to your daily well-being. For nourished and pleasantly scented skin, your skin must be hydrated daily by applying milk or oil.
100% pure, paraben-free, silicone-free
Provides perfect hydration to the skin
Magic concoction with shea butter, argan and prickly pear
Effectively repairs tired feet and heels
Body milks and oils, emulsions for the care of your skin
The daily application of body milk helps to fight gently against the factors that weaken it: stress, age, lack of hydration or hormonal disorders. This ritual is also the occasion to take care of you by gentle massages in order for the milk to penetrate in depth. The appearance of your skin is softened, making it more flexible. Regular scrubs will improve the grain of your skin and the benefits of milk will bring softness and velvety.
Body milks and oils for all skin types
The body oil is preferred for those who like the satin aspect against dry and fragile skin. In addition, it leaves a light veil scented on the skin. Emphasize the driest areas that require the most care, such as elbows, knees and heels. Ideal for the most sensitive skin, the body oil can be applied as much as you want for your well-being. A few drops can also be slipped into the bath. Choose the treatment that best suits you, or alternate, and your skin will be more and more hydrated and supple.
These moments just for you will be an opportunity to make you look more beautiful.