Description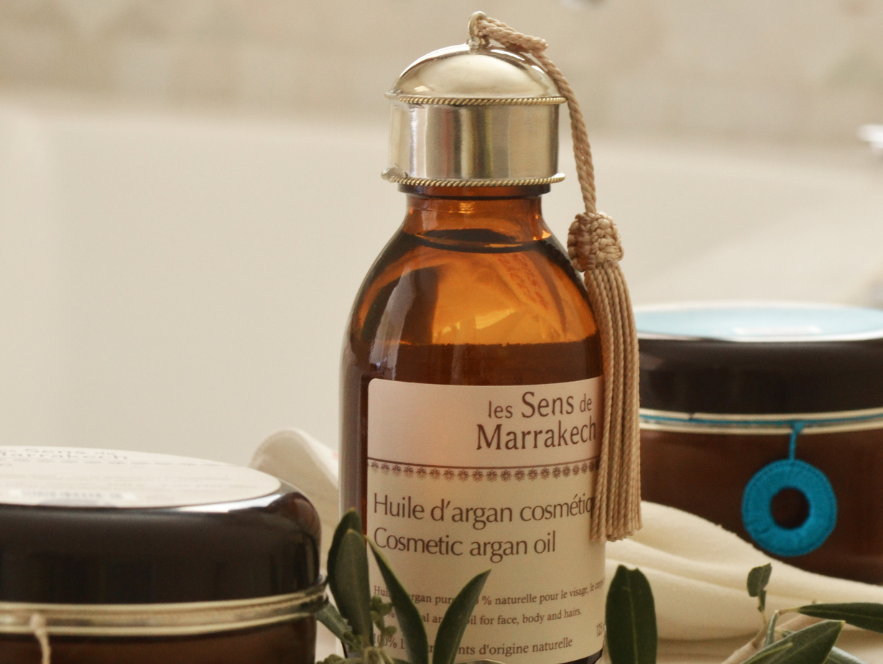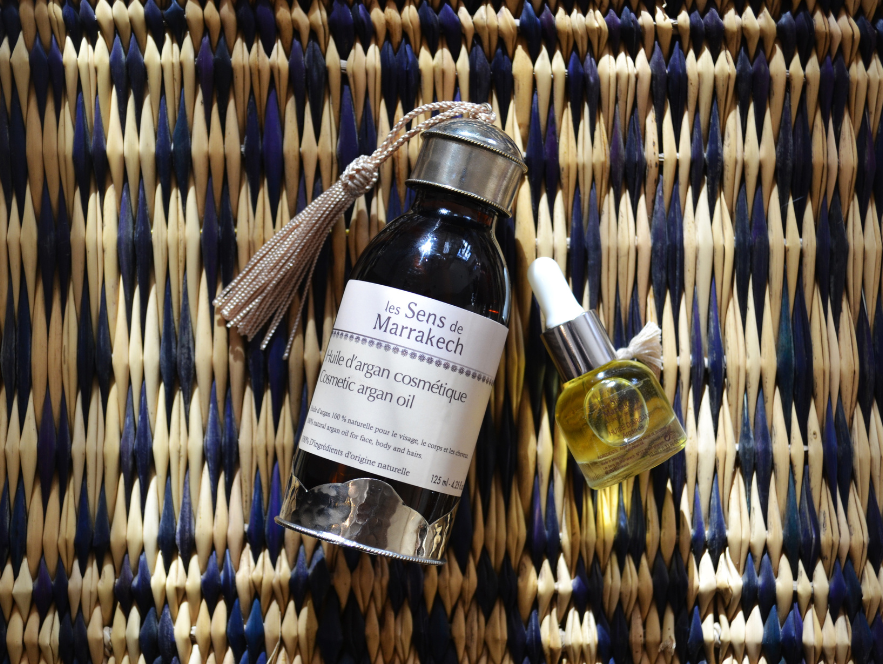 Compositions & ingredients
Pure argan oil:
Emblematic and endemic oil of Morocco. Rich in unsaturated fatty acids (approx. 90%), in vitamins A (improves skin elasticity) and B, D and E (accelerates cell repair) and in phytosterols: (firming, softening, antioxidant, anti-aging: neutralizes free radicals), extremely nourishing, healing and protective, it is a real treasure for the skin.
Tocopherol (from sunflower and soybean oil)
: Vitamin E. Prevents products from undergoing oxidation.
100 % natural ingredientsINGREDIENTS :
ARGANIA SPINOSA KERNEL OIL, TOCOPHEROL, SOYBEAN OIL.
Ingredients
Natural Argan

A flagship ingredient at Les Sens de Marrakech, cosmetic argan oil is used in 90% of our facial and body products.

Discover
Advice
Argan oil can be suitable for all skin types, not just dry ones. In fact, it can even be beneficial for people with oily skin.
Benefits of Moroccan Argan Oil

A real national and even international treasure, argan oil now has an important place in many beauty routines. And this is not in vain because it is renowned for its extraordinary virtues on the skin and on the hair.

Read the article below to know them in detail.

Read the article

Make your tan last longer

Here is the natural secret to making your tan last longer. No need for extraordinary products, just some preparation time before the arrival of summer or before your vacation and that's it.

Read this article to find out quickly.

Read the article

Choose silicone-free products

Because your skin is very precious, it not only deserves silicone-free products but also care that contains nature's treasures. Your well-being is our responsibility, your satisfaction is our commitment, your happiness is our goal. Silicone has never been on our ingredient guest list and it never will be.

We invite you to read this article to learn more about the harmful effects of silicone on your skin and the environment.

Read the article
Our customer(s) share their opinion
You too can make your voice heard. Your opinion counts !
For each review left, you will receive 30 points, wich 1.40€ loyalty discount!
You might also like
Prickly pear oil for mature skin
Real rejuvenation cure, boosts cell renewal
Repairing concoction of the nails, with the argan oil
The nails become stronger and brighter
Revitalizes the skin and hair
100% natural argan oil without additives rich in vitamin E and antioxidants