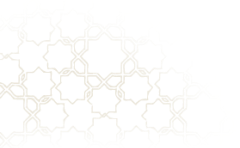 Almond blossom
At the end of winter,we discover the season of almond flowers... The buds appear discreetly in March, leaving the first petals of flowers with their pink hearts edged with soft green.Announcing the end of winter and the return of the sun, the beautiful almond blossom scent is known for its many natural benefits.
2 key product scents in one box
Amber and almond blossom
Skin, Aloe Vera Shower Gel
Ideal for all skin types, easy to apply
Body, Shower oil
For a fast and efficient nutrition of the skin
Body, Argan scrub
Reveals smooth skin, visible effects immediately after use
Skin, Moisturizing body milk
Provides light nutrition, no-rinse care
Skin, milk mist
Moisturizes, nourishes and refreshes
Hand care with argan oil
Effectively repairs tight and cracked hands
Box full of colors, scent of almond trees petals
To offer or to be offered without any hesitation
Almond blossom scent, soothing and enveloping
The almond tree is native to Central Asia, this tree grows in a warm climate, with flowers each containing five precious petals. The almond blossom is synonymous with sweetness, delicacy and beauty. With its beautiful springing color, the almond petals give the products a sweet, balmy and sensual scent and invite you to travel to far away lands bathed in sunshine while your skin regains a glowing softness and infinite sweetness. These products based on almond perfume have the particularity to penetrate quickly and adapt to all skin types.
Our products are made in Marrakech, this mesmerizing scent of sweet, naturally sweet almonds wraps each product of incomparable softness so that it slides on the skin leaving it with gentleness and tenderness.
Find the smell of almond in many products, the exfoliating cream leaves a soft skin, free of impurities. Also use Ancestral Shower Gel Almond Blossom, nourishing massage oils to be used in the shower, and Oriental milk that provide a sense of well-being for both body and mind. All presented in a unique bottle, decorated by hand and showcasing Moroccan crafts.
Give a scented sweetness to your skin, adopt our products with the gourmand sweet almond perfume.