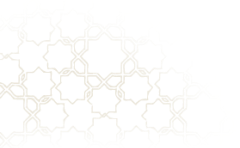 Amber and musk
In Morocco, a legend tells that once Amber served as a protective talisman and that, mixed with musk, it was the ingredient of some love potions.
Skin, shower gel with aloe vera
Ideal for all skin types, easy to apply
Scrub, Body
Exfoliates, softens and moisturizes the body
Body, Shower oil
For an effective and fast nutrition of the skin
Skin, Moisturizing milk
Provides optimal nutrition for dry to slightly dry skin
Skin, to be sprayed
Alcohol-free milk mist to spray, moisturizes, refreshes
Body, Argan scrub
Reveals smooth skin, visible effects immediately after use
Body, rich cream with argan and shea butter
Nourishes, repairs, protects and perfumes the skin
Body, argan oil scented without rinsing
Ideal for moisturizing and softening dry skin
Hand care with argan oil
Effectively repairs tight and cracked hands
Body and hair balm with argan oil
For a deeply nourished body and hair
Soft soap with argan and shea butter
For a natural and traditional wash
Nice pouch containing your favorite scented products
For a nourished, perfumed and moisturized skin
Bath essentials with amber and musk
Discovery purse scented with amber and musk
For many centuries, amber and musk fascinated by their mystical aura. Their captivating scent evokes mysterious legends and far-off lands bathed in sunshine.
The combination of amber and musk to reveal beauty and inner peace
The legend tells that musk has the power to drive out evil spirits, and lift up the soul. Even today, it remains synonymous with strength and purity. Its suave and woody fragrance so prized by the great perfumers provides a deep feeling of comfort and fullness. With a character that is both sensual and powerful, it has the advantage of appealing to both women and men.
In mythology, yellow amber, translucent resin with sunny reflections, embodies youth and eternal love. Well-known alternative medicine, it is famous for stimulating immune defenses. Diffused into the atmosphere in the form of incense, it has a purifying action that is invaluable for relieving respiratory tract infections. Its warm, round scent with delicately sweet notes is an invitation to relax. It is an olfactory delight that will sublimate your evenings, immersing you in a cocoon of relaxation conducive to a restful and soothing sleep. Nourrish your skin with the sensual balm amber and musk.
To bring together these two precious ingredients is to combine their cosmetic benefits for a care of great pleasure. More than just beauty products, they transport you to the heart of myths and legends, stimulating your senses and your imagination. While the skin is intensely nourished and hydrated, the rich and enveloping fragrances exalt the senses for a powerful wellbeing. For your home, try our assortment of perfumes amber and musk today.
Do not wait any longer to discover the unique cosmetic benefits of body care enriched with these prodigious elements.