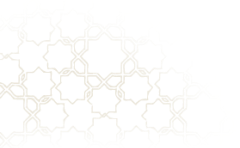 Gallant of night
How can you not fall in love with this precious scent, its cheeky charm and its subtle blend? The Gallant of Night flower conquers all hearts. This flower is like a euphoric mix between orange blossom, jasmine but with a little touch of amber.
Skin, Aloe vera shower gel
Ideal for all skin types, easy to apply
Scrub, Body
Exfoliates, softens and moisturizes the skin
Body, Shower oil
For a fast and efficient nutrition of the skin
Skin, Moisturizing milk with argan
Provides optimal nutrition for dry to slightly dry skin
Sulfate-free shower foam
Suitable for all skin types
Body, leave-in scented Argan oil
Ideal for moisturizing and softening dry skin
To know a little more about the Gallant of Night
It is not for nothing that this plant has a name related to the sunset. Indeed, at nightfall, it exalts a unique perfume which can only euphorize the surroundings. During the day, it looks like the famous jasmine flower, but it smells quite different.

The Gallant at Night works its magic in the evening, out of sight. How to describe its scent? It is soft but bewitching, we intercept jasmine, a little lime perhaps sometimes, apart from the orange blossom and amber mentioned above. Those who are fans of authentic and unique perfumes will be addicted easily. Even if its smell remains indescribable at times, its effect on the mood is quite different.

Yes, the Night Gallant flower calms, comforts and revitalizes the daily life. It is for all these beautiful reasons and so many others that we dedicate a whole range to it. Discover these cosmetic products scent Night Gallant exclusively at Les Sens de Marrakech.
The Gallant of night perfume in cosmetics
Did you know that Gallant at Night is is also called Night Lady or Jasmine of the Night? It is surely not a secret for those who already have it in their garden. However, for those who are curious, this may be another piece of information to know about this flower. It exists very little in other forms than in its "natural" state. The best news is that it has been reproduced in the form of cosmetics.
This allows you to take this scent everywhere and even make it easy for your loved ones to discover. First, the Ancestral Gallant at night shower gel for example: to be used every day as soon as you wake up to make your shower moments even more wonderful.
A must try, it also leaves an unforgettable trail on the skin. Then, the Orient Milk, a body milk with a
Gallant at Night fragrance
, to be smeared on the skin in abundance. The result? The skin is moisturized but also intensely perfumed. And a nourished skin can better face the aggressions, no? Finally, the desert sand scrub with
Jasmine of the night scent
to gently exfoliate the skin.
It is a gentle scrub, ideal for use twice a week. So, no need to wait, try the Gallant at Night scented cosmetics today. It's sure to become part of your daily routine. Visit our stores Les Sens de Marrakech or order only online on the website.