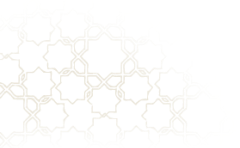 Jasmine
From May to October, the small white flowers of jasmine appear. They give off that scent so intense that the gardens is full of it.
Symbol of love in the East, jasmine takes you into an euphoric state.
Skin, Aloe vera shower gel
Ideal for all skin types, easy to apply
Scrub, Body
Exfoliates, softens and moisturizes the skin
Body, Shower oil
For a fast and efficient nutrition of the skin
Skin, Moisturizing milk with argan
Provides optimal nutrition for dry to slightly dry skin
Body, leave-in scented Argan oil
Ideal for moisturizing and softening dry skin
Body care with shea butter
Repairs and intensely nourishes the skin
Soft soap with argan and shea butter
For a natural and traditional wash
The range of products for the body perfumed with jasmine flower extends from the Ancestral shower gel in daily use but also in milk or body oil.
Floral and so intense, browse our different sections to find there the product you need with this multi-faceted fragrance.
A famous, very fragrant flower takes care of you
Enjoy the euphoric and energizing virtues of jasmine through our different beauty products. Designed and manufactured in Marrakech in our factory in the heart of the ocher city Marrakech, it is in total awareness with nature and its durability that we develop our products such as the Jasmine Sensual Oil, body milks, the famous Water care oil, soaps, scrubs and shower gels.
It's a scented flower that has many benefits. Indeed, this plant is used in aromatherapy, parapharmacy but also in cosmetics.
Cosmetic products based on jasmine extract are often known in aromatherapy to eliminate stress and fatigue thanks to their extraordinary fragrance. Enjoy the various benefits of this intense fragrance while taking care of your skin with the shea butter Melting Cocoon Les Sens de Marrakech, a real concentrate of shea butter with jasmine.
Specially used in the East for its powerful scent, traditional beauty rituals have placed it in the foreground to seduce and attract attention. We have taken care to integrate this intense fragrance of jasmine in our beauty products to make discover its many benefits. In perfume, you will be able to enjoy its delicious smell. A massage will be ideal with the "Huile Sensuelle" Sensual oil that incorporates this fragrance in it and will give you a feeling of relaxation and fullness. A complete set including a scrub and a shower gel in particular, will be the opportunity to dive into all the benefits of this fragrant flower. Delicate and romantic, you will love to smell this flower on your skin all day long.
In order to benefit from all its cosmetic benefits, do not hesitate to order online your spray bottle, your Sensual Oil Jasmine beauty with argan oil perfumed with this flower or your almonds petals body milk perfumed with this plant.