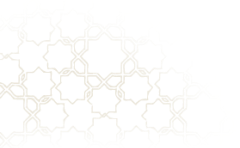 Dates
The benefits of dates for skin are mutliple. Used for its nourishing virtues and its vitamin content by the people of the Maghreb and Africa, the date enters in the composition of many sweet desserts. It also serves as a cure for African healers, who use it to fight against rheumatism or diabetes. But do you know the cosmetic properties of this exceptional fruit?
All skin types, make-up remover
Gently removes makeup, promotes cell renewal
Argan oil care for dry and sensitive skin
Exfoliating mask with argan and dates
Ideal mask to make the skin more supple
The skin becomes more hydrated, nourished and soothed
Ideal for dry and very dry skin
The skin stops feeling tight, a feeling of long-lasting comfort is guaranteed
To obtain a more supple and radiant skin
Facial care with date, argan, sweet almond and shea butter extracts
Fights effectively against wrinkles and crow's feet
The eye contour is revived and regains more elasticity
Date extract, a vitamin concentrate for the skin
The date is not only famous for its sweetness: the 6 vitamins and 15 minerals it contains preserve the health of your skin. In cosmetics, it is used mainly in the form of extracts or oil, which we obtain almonds produced by the date palm of the desert. Real all-terrain care, it can be used to pamper dry and very dry skin! Powerful antioxidant, the putting date on face also helps prevent skin aging and the devastating action of free radicals on the skin.
Indeed, dates contain small almonds particularly rich in vitamins, essential fatty acids and amines, vegetable ceramides and proteins. So many components found in the hair fiber! The date oil therefore offers a real nourishment for dry skin and improves the elasticity of the skin while fighting against the appearance of wrinkles. Discover the date face cream: fresh emulsion and the "La Belle Crème" Beautiful Cream cream for dry and very dry skin . We have also thought of the beauty of your eyes and we offer you "Regards d'Emois" Looks of Emotion, a date cream gel for the eye to nourish this very sensitive part of your face and to delay the appearance of wrinkles as much as possible.
Discover the soothing, moisturizing and antioxidant properties of dates with one of our skin care products!