Description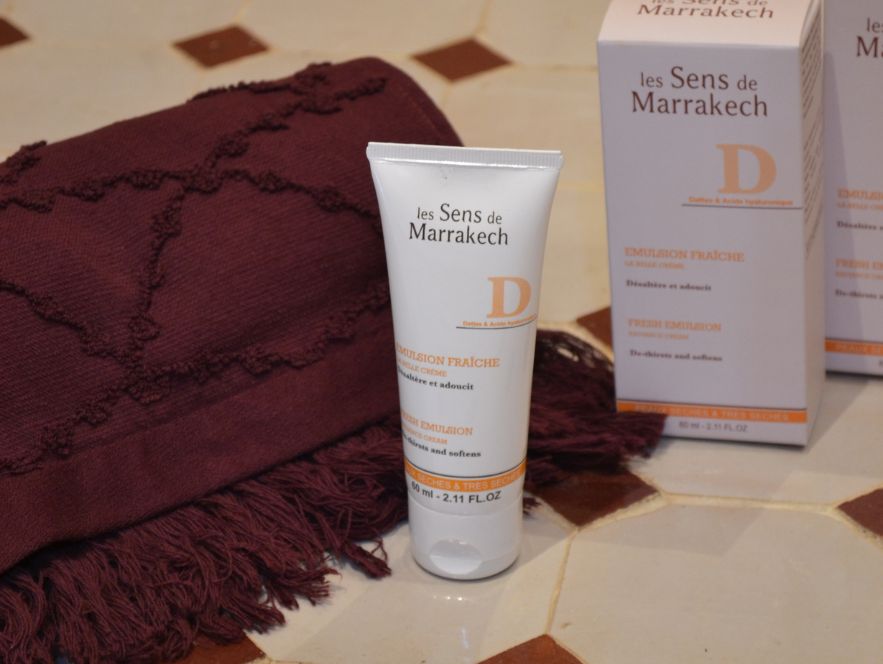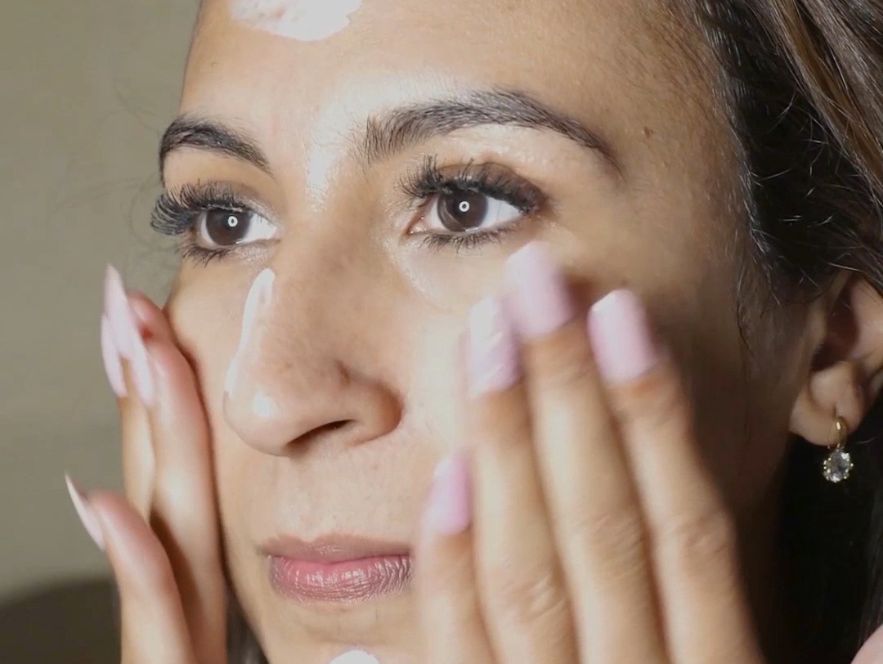 Compositions & ingredients
Date extract: Regenerates and promotes cell renewal.
Hyaluronic Acid: Top-of-the-range active ingredient, biomimetic molecule, recognized as the most effective natural moisturizer for the skin. It is also known for its plumping, lifting and tightening properties.
Argan oil: Emblematic and endemic oil of Morocco. Rich in unsaturated fatty acids (approx. 90%), in vitamins A (improves skin elasticity) and B, D and E (accelerates cell repair) and in phytosterols: (firming, softening, antioxidant, anti-aging: neutralizes free radicals), extremely nourishing, healing and protective, it is a real treasure for the skin. .
Sweet Almond Oil: Rich in unsaturated fatty acids and vitamins (A, B, D, E) which helps improve skin elasticity and acceleration of cellular repair. It Nourishes, soothes and protects the skin.
Sunflower oil: Oil of cosmetic quality, restorative for the skin. It is indeed very rich in omega-6 (linoleic acid) and vitamin E, known for its softening and nourishing properties. It also prevents dehydration of the skin. Plumps up the skin, brings it softness and velvety.
Shea butter: Rich in Vitamins A, D, E and F: it calms and relieves tight skin (phytosterols, alpha and beta amyrine), Facilitates the restructuring of the skin thanks to terpene alcohols (lupeol, parkéol) and the phytosterols it contains, Moisturizes and deeply nourishes the skin, Regenerating the skin, it revitalizes the tissues and restores its elasticity to the skin.
Mango butter: Nourishing and softening properties. Maintains skin hydration. Rich in antioxidants, this butter protects the skin from the signs of premature aging. Soothing, it helps the skin restore its lipid composition and rehydrate after exposure to external aggressions (cold, sun, etc.).
Glycerin: Captures water. Moisturizes, softens and softens the skin. It ensures the continuity of hydration by forming a barrier on the epidermis against external aggressions such as cold, wind and pollution. It has surfactant properties that smooth the skin, maintaining a constant level of hydration.
Tocopherol (from sunflower and soybean oil): Vitamin E. Helps products not undergo oxidation.
O-CYMEN-5-OL: Helps slow the growth of microorganisms on the skin and opposes the development of microbes.

97.90% Natural ingredients

INGREDIENTS :Aqua, glycerin, dicaprylyl carbonate, argania spinosa kernel oil, prunus amygdalus dulcis oil, octyldodecanol, cetearyl alcohol, xylitylglucoside, butyrospermum parkii butter extract, mangifera indica seed butter, ceteareth 20, sodium hyaluronate, phoenix dactylifera fruit extract, soybean oil, tocopherol, anhydroxylitol, xylitol, coco glucoside, sclerotium gum, caprylyl glycol, propylene glycol, benzyl alcohol, parfum, o-cymen-5-ol, sodium polyacrylate, alpha-isomethyl ionone, hydroxycitronellal, coumarin, citronellol, linalool
Ingredients
Natural Argan

A flagship ingredient at Les Sens de Marrakech, cosmetic argan oil is used in 90% of our facial and body products.

Discover

Shea butter

White shea butter is already well known all over the world, do you know all the benefits of this incredible natural emollient?

Discover

Dates

The benefits of dates for skin are mutliple. Used for its nourishing virtues and its vitamin content by the people of the Maghreb and Africa, the date enters in the composition of many sweet desserts. It also serves as a cure for African healers, who use it to fight against rheumatism or diabetes. But do you know the cosmetic properties of this exceptional fruit?

Discover
Advice
Dry and torn skin regains its suppleness and radiance thanks to a unique combination of nourishing active ingredients such as date extract, argan and sweet almond oils and shea butter. A fluid version of "La belle crème", its fine texture is also an excellent make-up base. For devotees of beautiful cream who wish to alternate with a more fluid version. Delicate alliance between fig and date. Apply every morning in light smoothing movements, on perfectly clean and dry face and neck.
Our customer(s) share their opinion
You too can make your voice heard. Your opinion counts !
For each review left, you will receive 30 points, wich 1.40€ loyalty discount!
You might also like
Argan oil care for dry and sensitive skin
Exfoliating mask with argan and dates
Ideal mask to make the skin more supple
The skin becomes more hydrated, nourished and soothed
Ideal for dry and very dry skin
The skin stops feeling tight, a feeling of long-lasting comfort is guaranteed