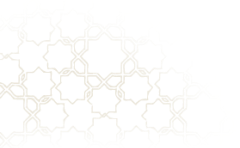 Fragrant Mandarin
A shower of aromatic herbs crept into this mandarin warmed by a winter sun. A hymn to Oriental spices where basil flirts with freshly harvested citrus fruits. Discover the orange body lotion and other products from the fragrant mandarin range.
Skin, Aloe vera shower gel
Ideal for all skin types, easy to apply
Scrub, Body
Exfoliates, softens and moisturizes the skin
Body, Shower oil
For a fast and efficient nutrition of the skin
Skin, Moisturizing milk with argan
Provides optimal nutrition for dry to slightly dry skin
Skin, to spray
Alcohol-free milk mist to spray, moisturizes, refreshes
Body, leave-in scented Argan oil
Ideal for moisturizing and softening dry skin
Soap with argan and shea butter
For a natural and traditional wash
Body, Argan scrub
Reveals smooth skin, visible effects immediately after use
Personalized pouch containing your favorite products
A scented milk with shea butter soap Made in Marrakech
A beautiful personalized purse containing your favorite products
Sweet scent of frangrant mandarin
Sensual and stimulating freshness
A concentration of vitamins, a sparkling color, a stimulating effect, the mandarin alone is an inexhaustible source of energy.
Use and other beneficial effects of Fragrant Mandarin
Fruit of the winter, its tangy scent that emerges when we peel a mandarin and to which we added the very aromatic scent of basil makes it a scent appreciated in all seasons.
A rather toning and firming scent, it is nonetheless a source of comfort when you are feeling down, it awakens our senses and can calm our anxieties. You can use fragrant mandarin cream with argan grain exfoliating cream for a soft and velvety skin but also nourishing milk for the body with Oriental Milk.
Suitable for all skin types, even the driest skins, the Water Care oil to rinse off in the shower is an addictive product that will leave you with an unforgettable fragrant trail. For everyday use, discover our hard soap based on fragrant mandarin, as well as our Ancestral shower gel. The desert sand body scrub fragrant mandarin is, when with these thousands of grains of sand and salts, the beauty asset of the body to rid it of the dead cells accumulated on the surface of the skin. Take care of your skin while enjoying the mandarin scent.
We always want to bring you the maximum of natural ingredients. You will find the percentage of these ingredients displayed on each of our products. We want your safety first and foremost by combining natural ingredients and fragrances that meet the highest standards.
Feel more and crave for citrus cosmetics, you will not regret it!