Description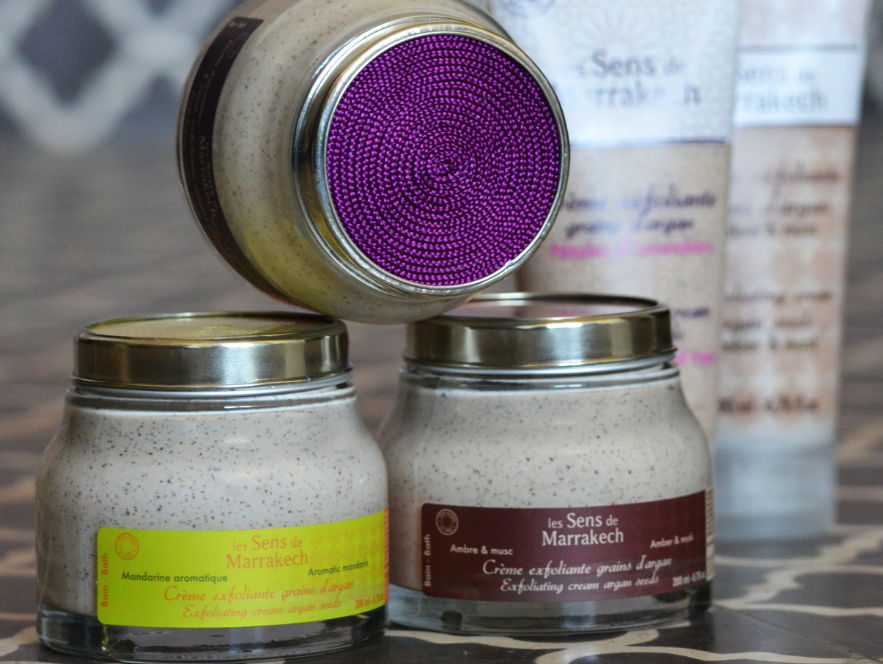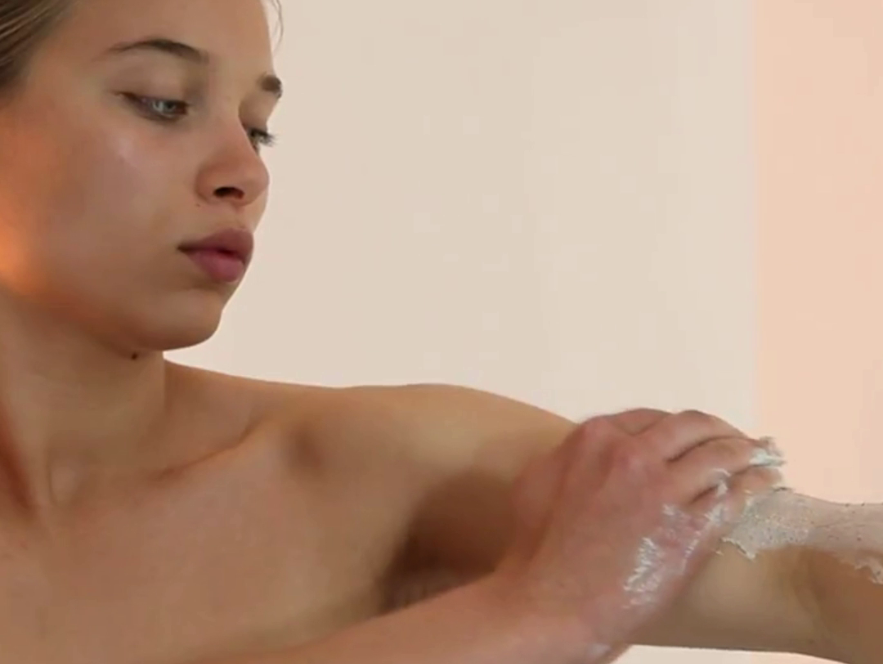 Compositions & ingredients
Kaolin:
White Kaolin Clay is absorbent, cleansing and purifying. It captures many impurities, bacteria and other parasites in the skin. In addition to its cleansing action, White Kaolin Clay helps reduce inflammation. For fragile skin: White Kaolin Clay is very soft, it soothes sensitive skin and allows better skin regeneration. For dry, tight skin, White Kaolin Clay plays a softening and repairing role. Remineralizing, Clay restores suppleness to your skin.
Rice powder:
Rich in B vitamins, iron, magnesium, phosphorus and starch. It has absorbent and mattifying properties. It softens the skin, brightens the complexion, reduces redness and tightens pores.

Radiance of argan:
Ideal for surface exfoliation, and has softening properties.
Argan butter:
Exceptional product, rich in vitamin E (Tocopherols / Antioxidant: neutralizes free radicals and therefore fights against the signs of skin aging), It is therefore a very active butter, ideal for fighting the signs of skin ageing. Its high fatty acid content restores suppleness and softness to dry and undernourished skin. It also has a protective action by limiting the effects of external aggressions.
Mango butter:
Nourishing and softening properties. Maintains skin hydration. Rich in antioxidants, this butter protects the skin from the signs of premature aging. Soothing, it helps the skin restore its lipid composition and rehydrate after exposure to external aggressions (cold, sun, etc.).
Shea butter:
Rich in Vitamins A, D, E and F: it calms and relieves tight skin (phytosterols, alpha and beta amyrine), facilitates the restructuring of the skin thanks to terpene alcohols (lupeol, parkéol) and the phytosterols it contains, deeply moisturizes and nourishes the skin, Regenerating the skin, it revitalizes the tissues and restores its elasticity to the skin.
Pure argan oil:
100% natural and Moroccan. Emblematic and endemic oil of Morocco. Rich in unsaturated fatty acids (approx. 90%), in vitamins A (improves skin elasticity) and B, D and E (accelerates cell repair) and in phytosterols: (firming, softening, antioxidant, anti-aging: neutralizes free radicals), extremely nourishing, healing and protective, it is a real treasure for the skin.
O-CYMEN-5-OL:
Helps slow the growth of microorganisms on the skin and opposes the development of microbes
97.20% Of ingredients of natural originINGREDIENTS :
Aqua, kaolin, argania spinosa shell powder, oryza sativa powder, coco-caprylate/caprate, glyceryl stearate, argania spinosa kernel oil, cetearyl alcohol, parfum, ceteareth-20, butyrospermum parkii butter, mangifera indica seed butter, coco glucoside, tocopherol, hydrogenated vegetable oil, glucose, behenyl alcohol, acacia senegal gum, xanthan gum, arachidyl glucoside, benzyl alcohol, arachidyl alcohol, o-cymen-5-ol, t-butyl alcohol, polyacrylate crosspolymer-6, benzyl salicylate, d-limonene, linalool, citral, citronellol
Ingredients
Fragrant Mandarin

A shower of aromatic herbs crept into this mandarin warmed by a winter sun. A hymn to Oriental spices where basil flirts with freshly harvested citrus fruits. Discover the orange body lotion and other products from the fragrant mandarin range.

Discover

Natural Argan

A flagship ingredient at Les Sens de Marrakech, cosmetic argan oil is used in 90% of our facial and body products.

Discover

Shea butter

White shea butter is already well known all over the world, do you know all the benefits of this incredible natural emollient?

Discover
Advice
Once or twice a week, apply an even layer to the body, dry skin then exfoliate with light circular movements until the cream is completely fluffy. Rinse carefully.
Which product for my skin?

Which product is best for me? How can I make the best decision? What is the ideal product that I should select? So many questions we ask ourselves before taking action. Sometimes we need later experience as a basis, sometimes we need the opinion of someone we trust. This time you need our guide.

We invite you to read this article to discover your ideal product according to your skin type and your preferences.

Read the article

What you need to know about the Moroccan hammam

The hammam is the definition of several senses of Moroccan life. This is the place to share beauty secrets. Given its multiple benefits on the skin, the Moroccan Hammam is an essential routine for Moroccan women. As the best place to exfoliate and nourish your skin, this cultural concept still coexists to link tradition and modernity.

Do not hesitate to read this article to know the history of the hammam and the differences between the Moroccan hammam and the Turkish hammam.

Read the article

Choose silicone-free products

Because your skin is very precious, it not only deserves silicone-free products but also care that contains nature's treasures. Your well-being is our responsibility, your satisfaction is our commitment, your happiness is our goal. Silicone has never been on our ingredient guest list and it never will be.

We invite you to read this article to learn more about the harmful effects of silicone on your skin and the environment.

Read the article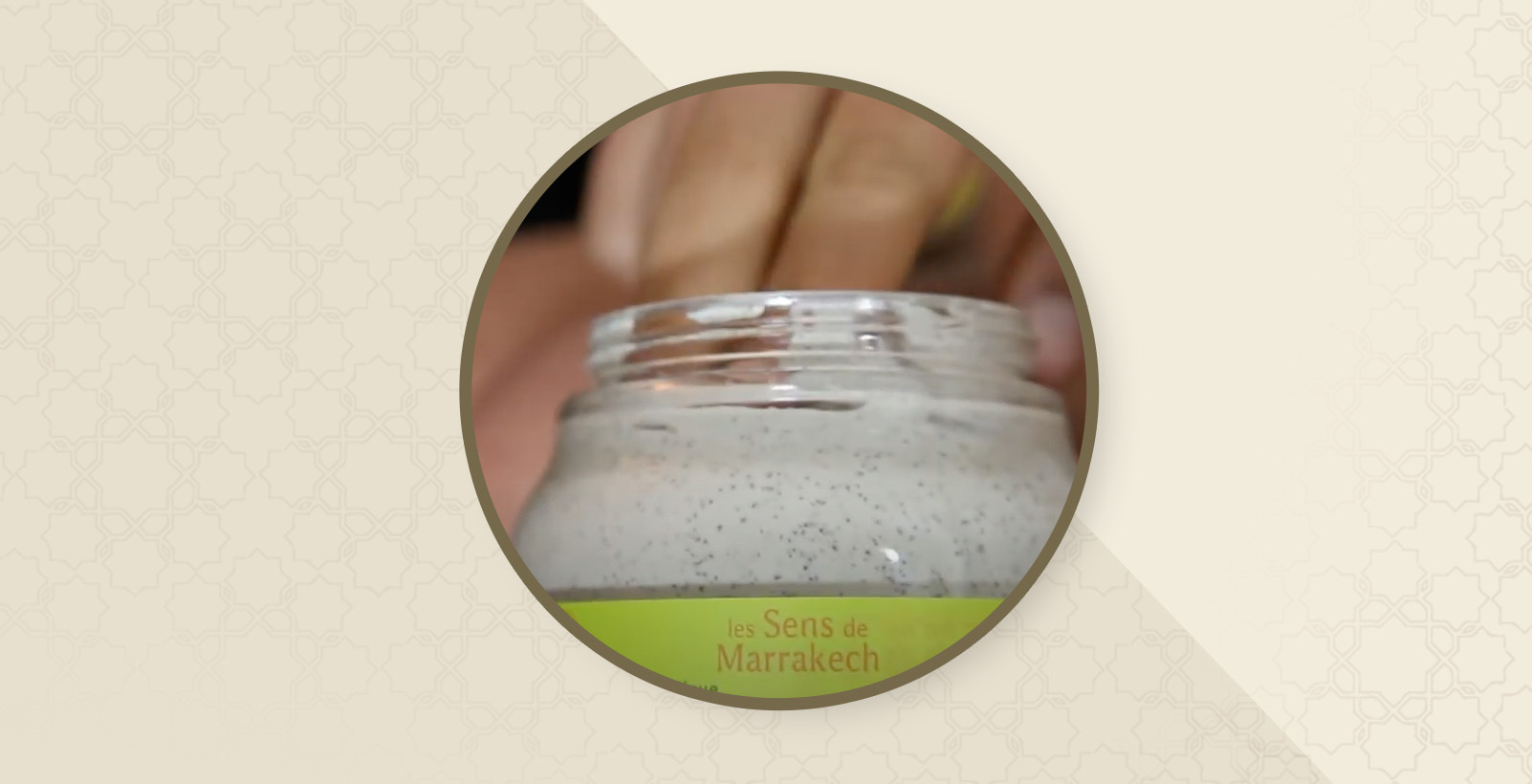 Our customer(s) share their opinion
You too can make your voice heard. Your opinion counts !
For each review left, you will receive 30 points, wich 1.40€ loyalty discount!
You might also like
Body, leave-in scented Argan oil
Ideal for moisturizing and softening dry skin
Body, Shower oil
For a fast and efficient nutrition of the skin
Skin, to spray
Alcohol-free milk mist to spray, moisturizes, refreshes