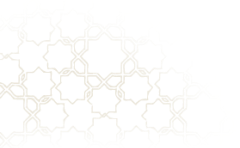 Rose & sandalwood
In May, the M'gouna kella valley of southern Morocco is covered with thousands of roses, it is the time of the picking. Fragile and pulpy, the rose represents absolute, aphrodisiac and intoxicating femininity.
Rose scent on a sandalwood background
Embalm the house to create an atmosphere such as in a riad in Marrakech
Box full of colors, scent of almond trees petals
To offer or to be offered without any hesitation
Skin, Aloe vera shower gel
Ideal for all skin types, easy to apply
Scrub, Body
Exfoliates, softens and moisturizes the skin
Body, Shower oil
For a fast and efficient nutrition of the skin
Skin, Moisturizing milk
Easy to apply and penetrate, offers optimal nutrition
Body, Argan oil scented without rinsing
Ideal for moisturizing and softening dry skin
Hand care with argan oil
Effectively repairs tight and cracked hands
Soap with argan and shea butter
For a natural and traditional wash
Box with your favorite products
Ideal gift for soft and sensual personalities
Sandalwood, the second most expensive wood, is a fragrant tree native to Asia. After a distillation of this wood, it emits a very particular perfume to bring a woody note to perfumes and various cosmetic products. As for the rose, with its aphrodisiac and intoxicating properties, you will delight the senses while ensuring your well-being. The two mixed essences make it possible to obtain pleasantly scented products with a feminine and inspiring fragrance. Their aromatic benefits are well established and have already delighted a large number of women.
Rose and Sandalwood lotion and more, the scent for an assumed femininity
The mixed scent of sandalwood and rose brings you to the heart of nature by offering you a woody and flowery scent for femininity and absolute sensuality. We use this mixed scent in our different products to give a romantic and very feminine fragrance. Discover it in our: ancestral shower gels, desert sand body scrubs, sensual body oils, the famous body wash water to rinse in the shower, oriental milks for body or Sandalwood body lotion and our hard soaps sandalwood and rose perfect for the hands or shower. For a gift idea, discover the kit "Eternal Rose" containing products based on rose and sandalwood! These two species are perfectly combined and the entire rose and sandal range adapts to all skin types, even the most sensitive ones. Do not wait any longer to enjoy it! Find the best rose and sandalwood cream that suits you here.
Find this subtle blend of scents to perfume your home. The capillas which diffuse with the rattan stems a sweet scent but also the perfume to vaporize which transports you to Morocco towards the valley of the roses.